Here at Affinity For Hair in Taunton, we offer a range of hair treatments from a 5 minute boost for your hair through to the luxury of Awaphui Wild Ginger Keratriplex. We also offer Olpalex to work alongside our colouring services, to reduce breakage and keep hair healthy and vibrant, or as a stand alone treatment. With our experienced and highly skilled colourists, you can rest assured we will leave your hair feeling silky and smooth. Our professionals use cruelty-free products of the highest quality.
Whether you are based in Taunton or a surrounding area of Somerset, arrange a visit to our hair salon at a convenient time for you by giving us a call on 01823 272833.
What Is Olaplex Treatment?
The Olaplex treatment is a three-step process including patented active ingredients that mend bonds broken by chemical, thermal, and mechanical damage.
If you are wondering how does Olaplex work, let us explain the process:
The Bond Multiplier step repairs broken disulphide bonds and starts the process of strengthening and rebuilding strands.
The Bond Perfector step continues to re-build and repair remaining damaged bonds and gets hair as healthy, resilient and shiny as possible.
The Hair Perfector step lessens damage and noticeably restores hair and improves its texture and appearance.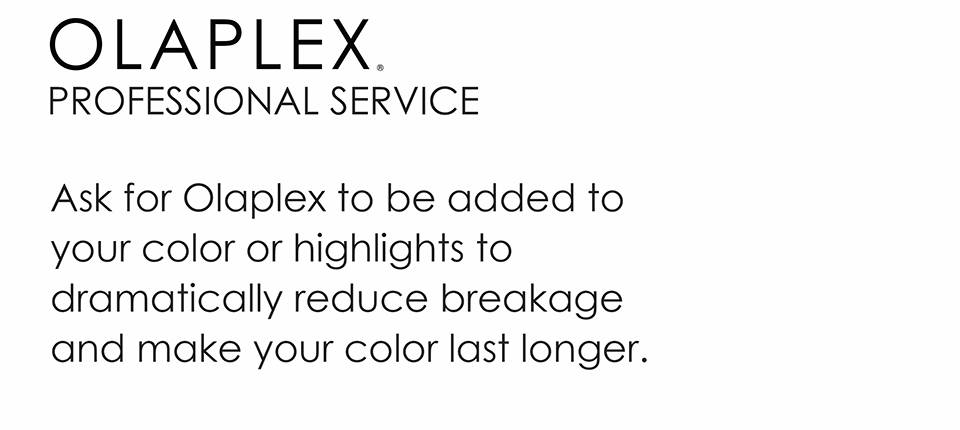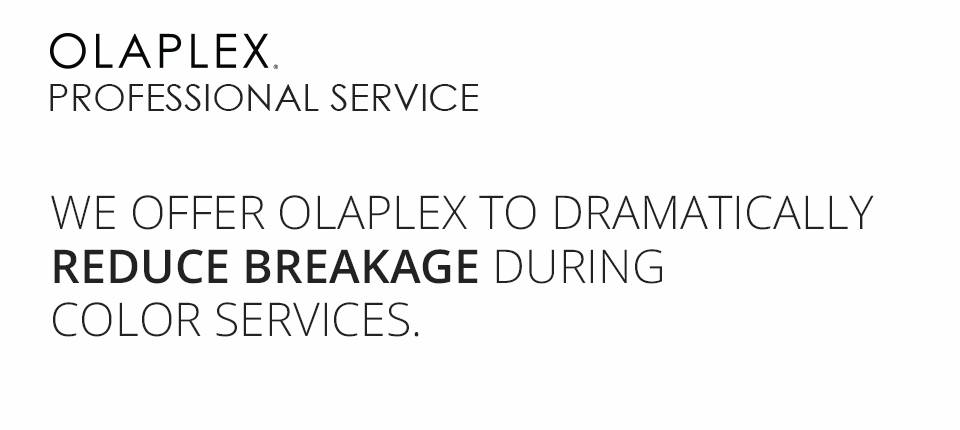 Awapuhi Wild Ginger Treatment

We also offer Awapuhi Wild Ginger Treatment, a deep conditioner that repairs and protects weakened hair, and provides hydration and sheen. The process involves two steps. including:
STEP ONE
The KeraTriplex™ Treatment
We apply the sulphate, silicone and paraben-free single-shot ampoule of concentrated KeraTriplex™ blend of keratin proteins to shampooed hair. This sinks into the hair shaft, protecting and mending damaged strands. We leave this on for a 5-minute period.
STEP TWO
Keratin Intensive Treatment™
A powerful, sulphate and paraben-free deeply nourishing and penetrating cream is applied to the hair, once the KeraTriplex™ ampoule has been absorbed. We then keep the hair under heat for 10 minutes. Our Keratin Intensive Treatment™ immediately conditions and improves hair texture, offering stunning results.
Awapuhi: An Ancient Beauty Essential
Awapuhi was used by Hawaiian natives to condition and nourish the hair and skin and has been utilised by Paul Mitchell® for three decades. The natural substance, Awapuhi, leaves hair soft to the touch, satin-smooth and hydrated. Fusing to the hair shaft, it makes hair easier to manage, and gives great shine. 
KeraTriplex™: Our Exclusive Keratin Blend
Keratin protein is seen as the backbone of the hair shaft and is an essential aspect of healthy and strong hair. Here at Affinity For Hair, we use the exclusive KeraTriplex™ blend, found in the Awapuhi Wild Ginger™ collection. This blend repairs damage from the core to the cuticle, transforming damaged strands into pillars of strength.
This professional mud detox hair treatment gently removes impurities and absorbs toxic substances resulting from product build up, pollution, and hard water. The hair and scalp treatment is easy to use, sulfate free, and perfectly safe on color treated hair. The cleansing clay treatment gives a wonderful sensation of freshness and leaves hair feeling radiant and revitalized.

Alfaparf Milano Semi Di Lino Sublime Detoxifying Mud is a professional hair treatment recommended for all hair types. The non-irritating and non-stripping solution gently removes impurities and residue from hair and scalp that are stressed by hair product build-up, pollution and hard water.

The innovative deep cleansing hair product is ideal for renewing and re-energizing hair that is weighed down from hard well water buildup. The clay activated mud detox removes pollution, absorbs toxic substances, and makes your hair radiant and revitalized.

The restorative clay detox hair treatment is the first step for every service with the Semi Di Lino line. The purifying hair and scalp treatment is the ideal tool to emphasize the benefits of the products of the Semi Di Lino hair care products. The specific active ingredients include clay and moringa oleifera extract which contain absorbent and purifying properties.

The Semi Di Lino Detoxifying Mud Treatment also contains Kaolin Clay, which is commonly known as white clay or China clay. It is naturally occurring and has a long history with skin care in many cultures. On hair it deep cleans, but is gentle and will not strip your hair of its natural oils. It cleanses the scalp and strengthens your hairs roots while also moisturizing and preventing breakage.
• Cleansing Clay Hair and Scalp Treatment
• Gives Sensation of Freshness
• Laves Hair Feeling Radiant and Revitalized
• Sulfate Free
• Safe on Color Treated Hair
• Adds Brilliant Shine and Softness
Relax and let our professional stylists pamper you with top of the range Paul Mitchell hair products and a head, neck and hand massage.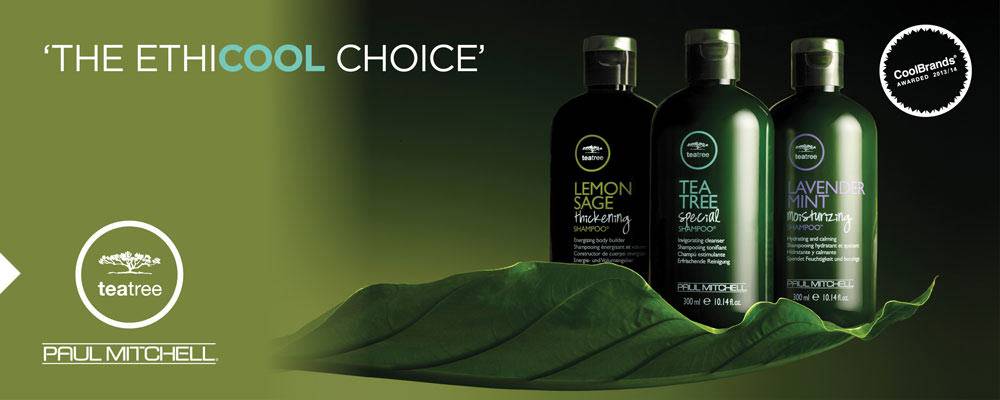 Awaken your senses with our amazing Paul Mitchell Tea Tree treatments. We offer a range of treatments to suit your needs.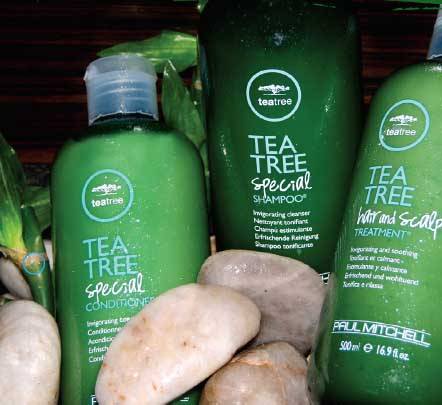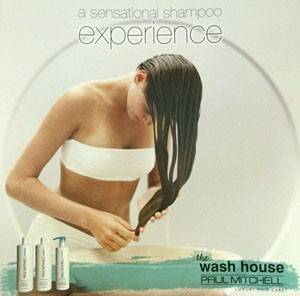 Choose from a range of fabulous treatments from our Paul Mitchell Wash House menu. Treatments include Bling on Blonde, Serious Detox and T3.
The T3 experience is a tingly treatment that will stimulate your sensations while it cleanses your hair. Tee tree oil, peppermint and lavender natural extracts will leave your hair smelling fantastic.
This treatment includes:
• Tea Tree Special Shampoo & Conditioner
• Tea Tree Hair and Scalp Treatment
• Tea Tree Essential Oil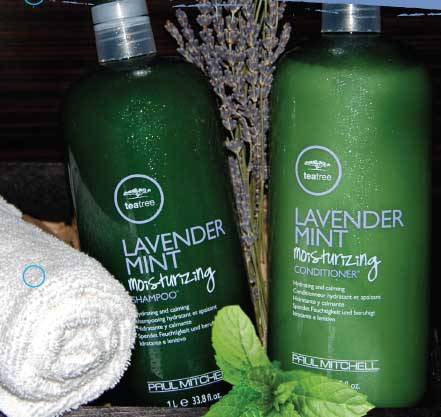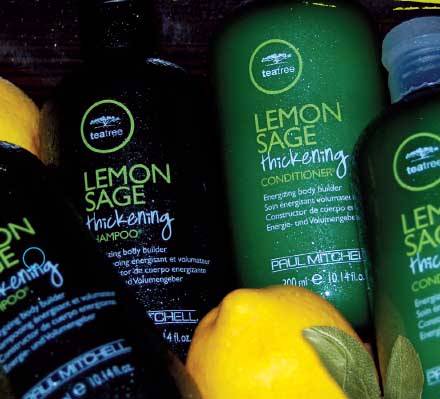 The T3 Tension Tamer treatment provides a natural remedy for the for the mind while soothing your hair into great condition. Infused with lavender and mint, this treatment can help raise spirits while easing tension and stress.
This treatment includes:
• Lavender Mint Moisturizing Shampoo
• Lavender Mint Moisturizing Conditioner
Give your blonde hair a new lease of life and banish brassiness with our Bling on Blonde treatment. With handpicked ingredients designed to brighten your locks, this treatment is the perfect solution for tired blonde, white and grey hair.
This treatment includes:
• Platinum Blonde Shampoo
• Conditioner matched to your hair type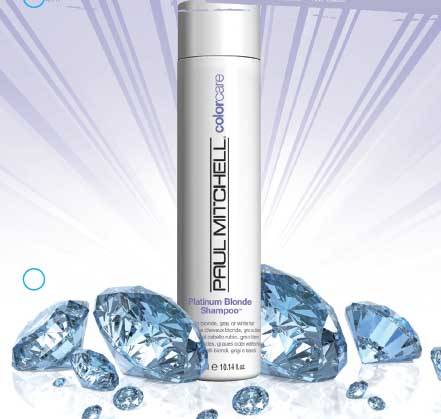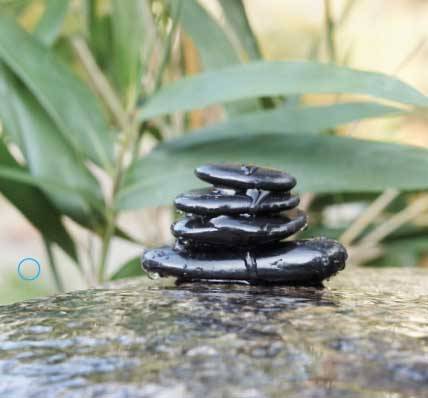 Revitalise tired and overworked hair with our Serious Detox. This treatment includes a combination of Shampoo 2 and Shampoo 3 which deeply nourishes your hair while cleansing it from build-up and impurities.
Our top-of-the-range products and professional knowledge, methods and techniques, combined with our competitive prices, ensure you receive an unbeatable service. From hair colouring and hair smoothing through to highlights and lowlights, we promise a stunning and durable finish. Get in touch with our friendly team today for a free quotation.
Contact us today on 01823 272833 to book our hair treatments in Taunton. We promise to give you the best possible standard of service and meet your individual needs.